FOR IMMEDIATE RELEASE
TYL Construction Selected to Build New Home For the


Central Florida Pregnancy Center!
TYL Construction is very proud to announce that they have been selected to be the General Contractor for the construction of the new home of the Central Florida Pregnancy Center located in Deltona, Florida.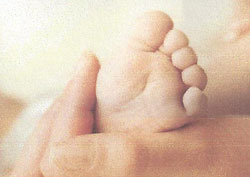 CFPC is a non-profit, educational agency that exists to assist women in matters of pregnancy with a wide array of no-cost services.
According to CFPC:
"Facing an unplanned pregnancy is much like falling into a sink-hole. Sink holes give no warning, they just open up and 'swallow' roads, cars, houses, and people. But the staff of Central Florida Pregnancy Center offer a strong 'grab bar' to break your fall."
Lloyd Davis, President of TYL Construction, said, "We are very excited, and quite honestly, we are extremely honored that the Good Lord would have us to be a part of the ministry that the folks at CFPC do every day."
For more information about:
Central Florida Pregnancy Center: www.cfpregnancycenter.org