For Immediate Release:
TYL Construction Wins


National Remodeling Award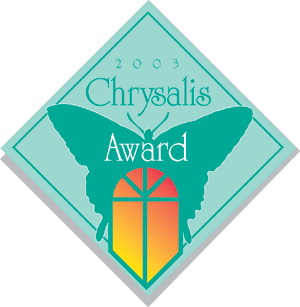 Continuing to set new standards of professionalism, remodeling companies from all over the US were honored at the tenth annual Chrysalis Awards for Remodeling Excellence on June 6 at the Cobb Galleria Centre in Atlanta. The awards, sponsored by Qualified Remodeler magazine, Andersen Windows, DuPont Tyvek Homewrap, and Parksite Plunkett-Webster, were presented during the Southern Building Show.
Judged by editors and writers of Better Homes & Gardens, Woman's Day Special Interest Publications, Southern Living, and Sunset magazines, the winners were selected from over 550 entries. The entries were judged on overall design, the creative use of space and materials, and the degree to which the project enhanced the original structure.
This year, TYL Construction, Inc. of Holly Hill, Florida won the award for:
"Best Commercial Insurance Restoration"
"This was the first year they have entered the awards, and to take home top honors on the first attempt is impressive," says Ken Kanline, Director of the Awards.
The winning project was the renovation of the First Baptist Church of Holly Hill which was hit by a lightning bolt and then consumed by fire. The project consisted of removing the destroyed sanctuary and then restoring the remaining buildings into a new and beautiful worship center. More information including pictures of this project can be found at:
www.tylconstruction.com/Projects/firstbaptist.htm
The Chrysalis Awards program, begun in 1994, recognizes the nation's best remodeling work that encompass the entire US.
Pictures of the 2003 award-winning projects can be seen on the Internet at www.chrysalisawards.com beginning July 4.
For more information about the Chrysalis Awards, contact Ken Kanline at 800-854-7736.