More About
TYL Construction, Inc.
Lloyd Davis, President of TYL, was born and raised in the community of Daytona Beach, Florida, and in fact, is a second generation native. He has a big heart for Volusia County, and, has high hopes that our area will continue to improve and provide

young folks

with good reasons to stay and raise their families here.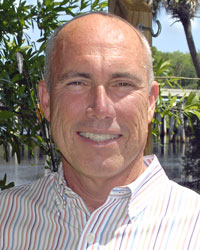 He personally has over 38 years experience in the construction industry and has been involved in many projects ranging from simple repairs, to new additions, remodels and renovations, churches, schools, office buildings, and high-rise condominiums.
At TYL Construction, we are bound and determined to use the principles and practices of traditional thinking.
What that means is simple.
We do our work for others in a way that we ourselves would like the work done for us.
Also, the men and women that are on our team must have an attitude similar to that of past construction "Craftsmen"... when they finish with their task, they would be proud to personally sign and date their work letting all know that they were the ones that accomplished it.

TYL Construction is a company with a big name to live up to. TYL stands for "Thank You Lord", and so, we are very careful to make sure that we stick to Christian standards and practices. In today's construction market place, and with the Lord's help, we do our best to be a good example to both our customers and our suppliers. We know that this is His company and we feel very blessed to be able to work for Him, and, at the same time, realize that we carry much responsibility because of this fact.