FOR IMMEDIATE RELEASE
City Island Recreation Center Renovation Completed!
Ahead of Schedule… And

NO

Punch List!
TYL Construction, Inc., a General Contracting firm located in Holly Hill, Florida, has completed renovations at the historic Daytona Beach Recreation Center on City Island.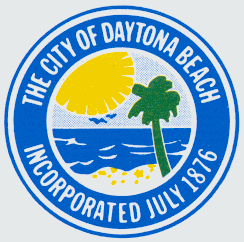 The "Rec Center", as known by locals and City officials alike, is a constant bee hive of activity from exercise classes, to yoga, martial arts classes, and many different types of dances including swing, ball room, country western line dancing, and even square dancing.
"We are extremely pleased to have been a small part of renovating such a historic building" said Lloyd Davis, President of TYL Construction, and also a Daytona Beach native. "I remember being in that building as a kid back when the old library was in the building just next door where Leisure Services is located now. It brought back a lot of memories being in there again, especially when we started finding things hidden in the walls!"
While removing some of the old walls, some very interesting articles were found. An old American flag with only 48 stars, letters requesting information on Daytona Beach dating back to the late 40's with old 4 cent stamps, a poster advertising the Grand Old Opry coming to town and letting all know that they could get their tickets at Walgreen's on Beach St. for just $1.00, a thick hand written journal in Spanish, and an old balsa wood model airplane still in the original box were just a few of the items found.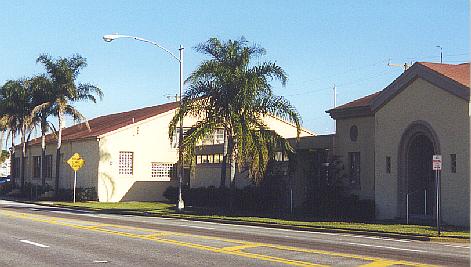 The project was completed in just 46 days, even though the contract called for the project to take 120 days. "When we found out that the City holds their annual Christmas party for over 900 employees in that building, we wanted to do everything possible to be completed early. This could not have been accomplished without everyone's help including the Architect Jim Wachtel, the City of Daytona Engineering department, the folks at Leisure Services, and especially our Subcontractors. We can't thank everyone enough for all of their hard work and cooperation." said Davis.
One of the most cherished accomplishments of this project for TYL, is the fact that when the project was finished, there were absolutely NO punch list items generated during the turn-over walk through by City personnel.
Dean Crutch, Construction Engineer for the City of Daytona Beach stated that TYL Construction was a "Model Contractor". Patty Evans, Hillary Rowley, and Linda McGee, all with Leisure Services were extremely complimentary, especially in regards to the "accommodating attitudes" of the employees of TYL Construction as all efforts were made to continue activities in the Rec Center and to minimize any disruptions during the construction process.
TYL Construction specializes in commercial and residential construction with the personal touch of old time, traditional thinking.
What that means is simple.
"We do our work for others in a way that we ourselves would like the work done for us."
Also, the men and women that are on our team must have an attitude similar to that of past construction "Craftsmen"... when they finish with their appointed task, they would be proud to personally sign and date their work letting all know that they were the ones that accomplished it.
TYL Construction is very proud to have been the Contractor on this project and will be so for years to come.