EVAC Ambulance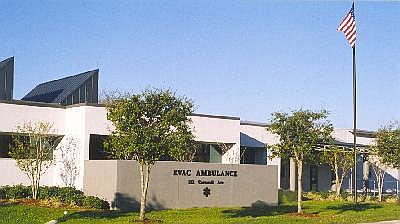 When you dial 911 you expect professional, competent, and quick response.
When you dial 911 in Volusia County, you are calling the professionals at EVAC Ambulance, otherwise known as the "Emergency Medical Foundation".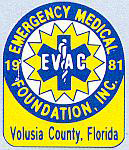 When EVAC needed help with sprucing up their facility, they called on TYL Construction. Coordination is the name of the game when working at a place such as this. After all, emergencies won't stop just because the facility is having some work done. TYL coordinated with the folks at EVAC so that all operations were continued, without interruption.
Some of the tasks completed at the main facility included painting the complete building exterior, the satellite tower and fueling areas, safety bay area, and personnel bay. Waste drainage was relocated to more convenient locations. The safety bay had extensive work completed as the entire area was formed and fitted with a new concrete slab capable of handling heavy duty emergency trucks. Custom work on the interior of the facility was accomplished in the form of adding a new modesty panel and interior glass door. A new stainless steel work table/sink and associated plumbing was also provided.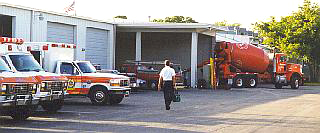 The biggest compliment paid to any Contractor is when a customer calls you to come back and do additional work for them at other locations. Since the completion of the initial work for EVAC's main headquarters, TYL Construction has completed work at the New Smyrna Beach, Port Orange, DeLand, and Deltona substations as well.
The good people at EVAC are First Class and we are very proud to be associated with the professionalism that they represent on a daily basis.