FirsTrust Corporate Office
"We are overwhelmed with compliments on the new office,
and we've frequently mentioned TYL's name.
We would be happy to officially serve as a reference for your great work..."
Those were the very kind words from Michael Koenig, Managing Partner of FirsTrust,
several weeks after completing their new Corporate Office in Daytona Beach.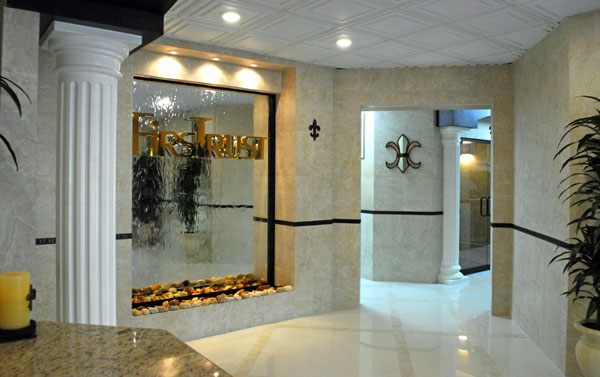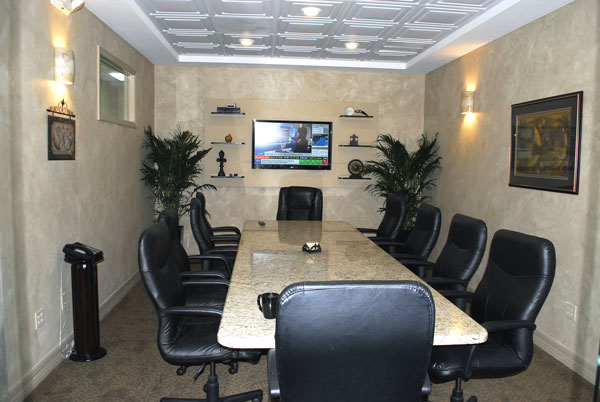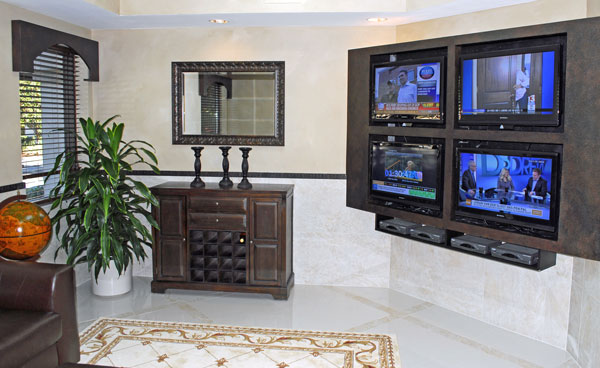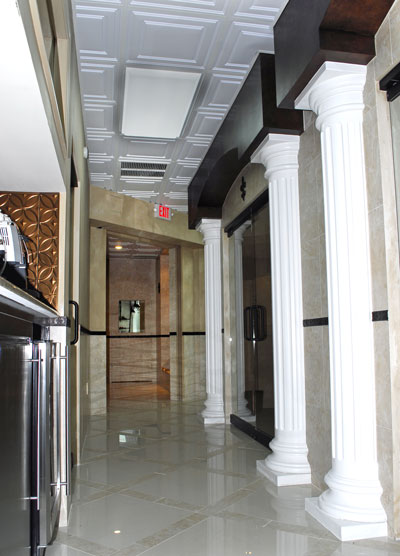 FirsTrust is a "Fee-paid" financial advisory firm, consulting to affluent families throughout Florida since 1995.

They are built on a proud history of satisfied clients, endorsements from CPAs, and attorneys throughout the State of Florida. And they have a solid track record of achieving their clients' individual financial objectives.
"Working with Mike and his Team to build not just an office that functions well, but to create a special upscale place that their clients can enjoy was a great experience! Their new "Home" is quite unique to our area and is certainly much different than the typical corporate office." said Lloyd Davis, President of TYL Construction.
As soon as you enter their Reception area you are greeted by a relaxing water fall feature, upscale columns, and in-laid tile. Clients do not wait in the Reception area to be seen , they are greeted and taken to one of the elegant Conference Rooms right away. If the Client brought along someone with them like a driver or family friend, then their guests are taken to the Lounge where they can relax and enjoy themselves while the Advisor is meeting with the Client.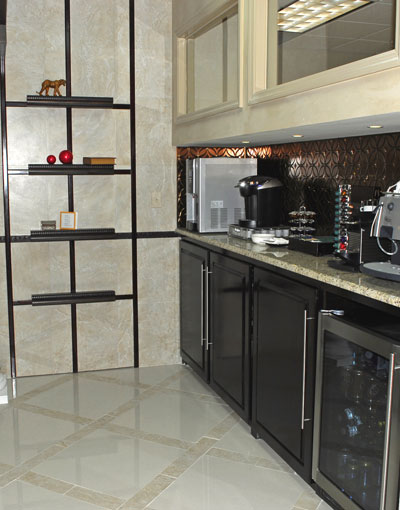 One of the unique features includes a full service custom made Beverage Bar. Next to that you'll see a display area on the wall with shelves and nick knacks. Unknown to Clients, this is actually a hidden door that serves as a short cut to get back into the Advisor Offices.
The restrooms are fitted with "Eastern Style" partitions. These come from a Middle Eastern tradition of privacy in which the partitions go almost all the way to the floor. Custom cut Granite is common place throughout.
The touch of a true Artist was found in the talents of Jeanne Jesse. Faux painting is just one of the many things that make this a very special office. (www.jeannejesse.com)
TYL Construction is very proud to have been a part of this project and we wish FirsTrust many, many years of God-given success!
If you would like to know more about FirsTrust and how they can help with your financial planning visit their website: