Mendes Bath & Sauna Addition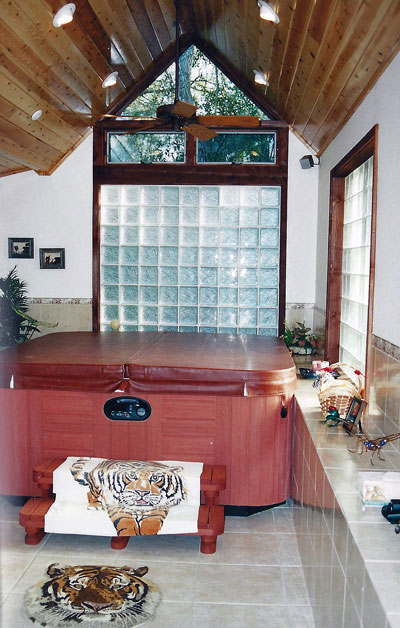 In the late 1970's, Lloyd Davis was working for Jack Mendes as an electrician. During that time Mr. Mendes built a three story, very unique, Vermont style home in one of the new and upscale areas of Ormond Beach and Lloyd helped him with all the wiring. Little did he know that 25 years later he would be called back to build at the same site again, but this time as President of TYL Consruction.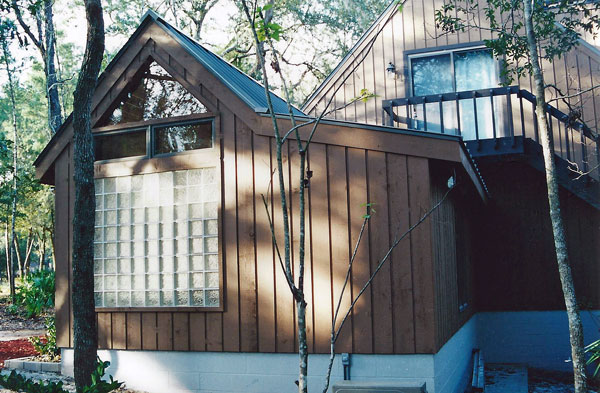 A new addition was made for an extension to the master bathroom and provide an area for an indoor spa and sauna. This also required renovations inside to expand the bathroom area, provide for a new dressing area, provide for new walk-in closets, and re-do a stand up tile shower.
Work included decorative glass block, Anderson wood windows, exterior siding and roofing to match the existing structure, all on a footer/stem wall system.
As you can see by these pictures, the project turned out to be a gem that the Mendes' will enjoy for many years to come.
TYL Construction, Inc. is very proud to have been a part of this project.

Other Residential Additions & Remodels