The Mundell Residence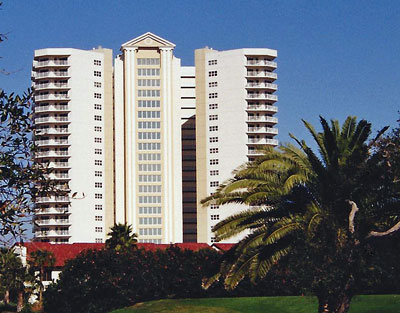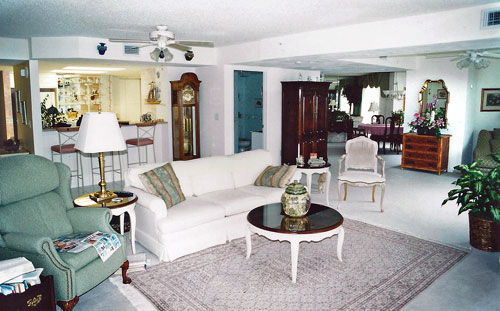 The Mundell Residence has got to be one of the most challenging projects that we have ever completed!
Mr. & Mrs. Mundell purchased two units on the 17th floor of the Ocean's Eight Condominium in Daytona Beach Shores , Florida . The dream was to simply knock down all the walls between the two and three bedroom apartments and create a new single residence.
A project like this is more than just a typical residential remodel. Fire sprinkler systems, security systems, fire rated walls, shear walls, all of these are just a few of the non-typical issues that have to be taken into account.
To add to the complexity of the project, Mr. Mundell is confined to a wheel chair and now needs special accommodations to satisfy those needs. A complete new shower accessible by wheel chair was created even though the existing post tension cable slab could not be penetrated. Grab bars, ADA water closets, and a beautiful, 300 lb 1/2" glass shower enclosure was installed.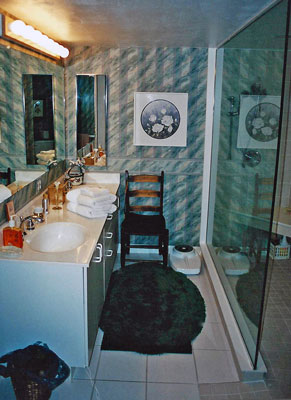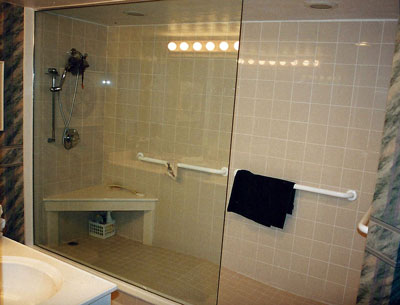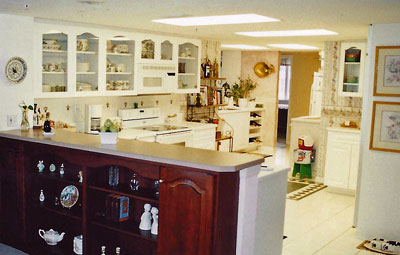 The two kitchens were blended together with decorative tile work. New upgraded kitchen cabinets and the addition of a Sub Zero refrigerator. A fully functional wet bar with wine storage and ice maker was also added.
The view of the Atlantic Ocean is absolutely breath taking, and can be enjoyed from all of the areas in the new apartment. New living areas and bedroom facilities were created.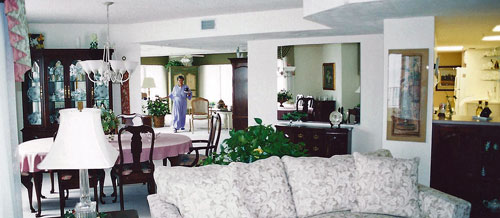 Mrs. Mundell is one of our most satisfied customers ever! She has been very gracious to our company for the work that we did. TYL was always considerate and aware that there were over 170 families that call this building their home. We were always aware of noise, getting materials in and out, parking, trash removal, and simply being careful about her neighbors.
She is a great lady and we are so happy that she is enjoying her new home.

Other Residential Additions & Remodels