Willits Kitchen Remodel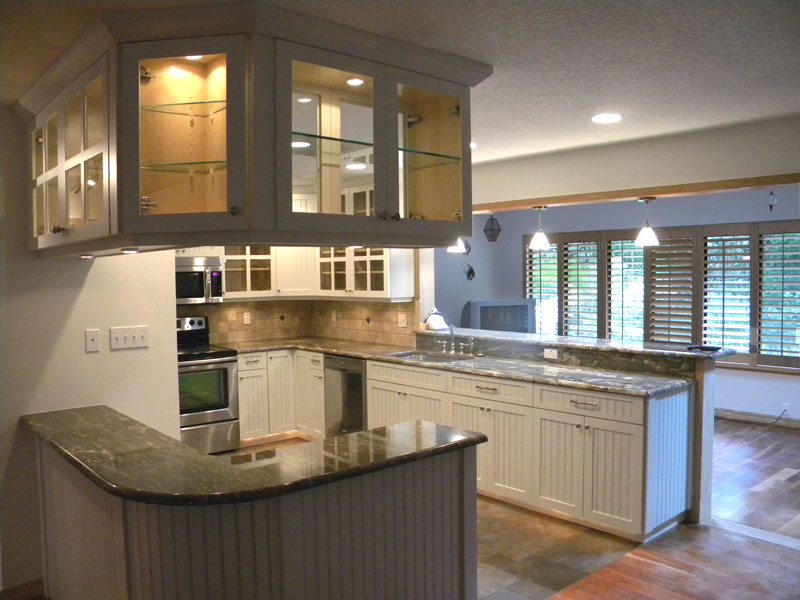 Jim and Lynn Willits wanted to upgrade their kitchen.
TYL Construction was honored to have the opportunity to be of service.
The Willits' kitchen was original to the home when it was constructed back in 1984. The cabinets were of a simple European box design, all formica construction, soffits above the upper cabinets, and boxed in fluorescent lighting, all typical of that time period.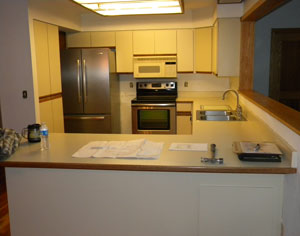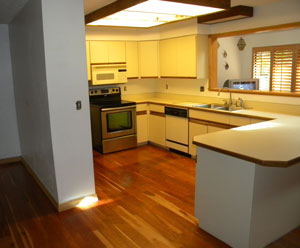 The new design called for all of the cabinets to be replaced, relocate the dividing wall between the kitchen and the living room to allow for the refrigerator to be located in a more natural way to the rest of the kitchen, remove a section of the dividing wall going into the family room to open up that passage way, and create a complimentary boundary between the kitchen and the other surrounding areas.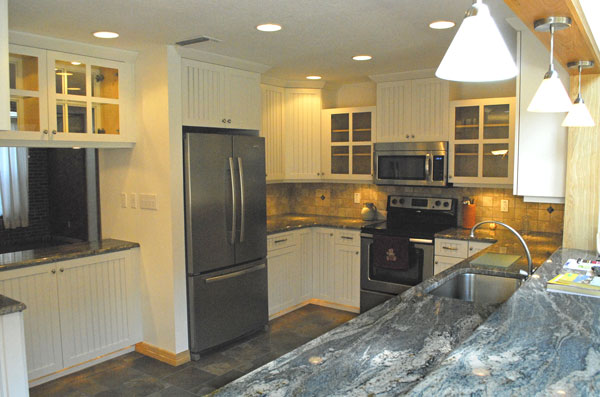 Another prevalent feature back in the 80's was that the ceilings were made of the "popcorn" style of plastering. All of this was removed, re-finished smooth, and then a "knock-down" finish was applied. The kitchen ceiling was contiguous with all of the adjoining ceilings including the living room, dining room, hallway, and guest bath so all of those ceilings were done as well.
Several years previous to this remodel a wonderful upgrade was made throughout all of the main areas of the home with the addition of beautiful solid Cherry wood floors. The new kitchen area was changed to a mosaic tile pattern, but, all of the surrounding areas were protected through-out the construction process.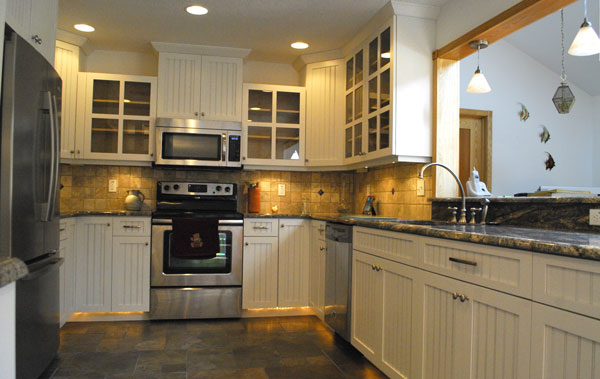 The new cabinets were constructed of ¾" natural finish maple with a Shaker door style and bead board panels, soft closing doors, stacked crown molding, selected upper cabinets with glass doors and shelving, and all toped off with "Juparana Dream" Granite and a stone backsplash.
Electrical upgrades were made to add GFIC outlets, remove the old florescent lights and install decorative recessed lighting and new pendant lights, and add under cabinet lighting not only to the upper cabinets but also to the toe kicks around the bottom of the base cabinets.
The Willits were an absolute joy to work with and this project quickly became one of our favorites. After posting some of these pictures to our Facebook page the comments that came in and the predominant adjective that seemed to come up over and over was "Dreamy"!
Thank You Lord for the opportunity to be of service, for a successful project, and for happy customers!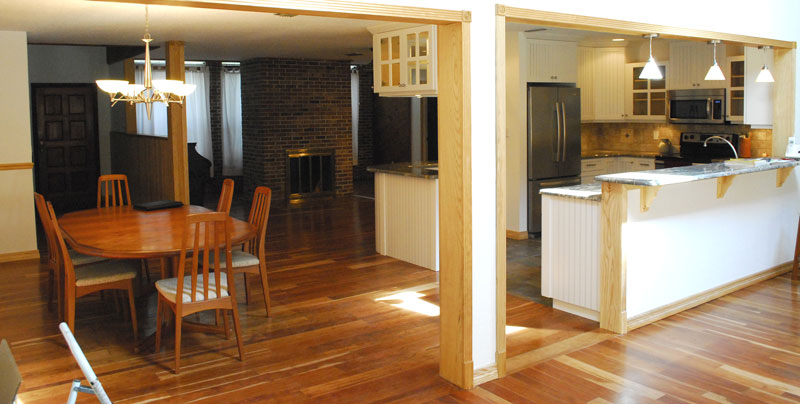 Other Residential Additions & Remodels